Watercolour Modules with Julie Goldspink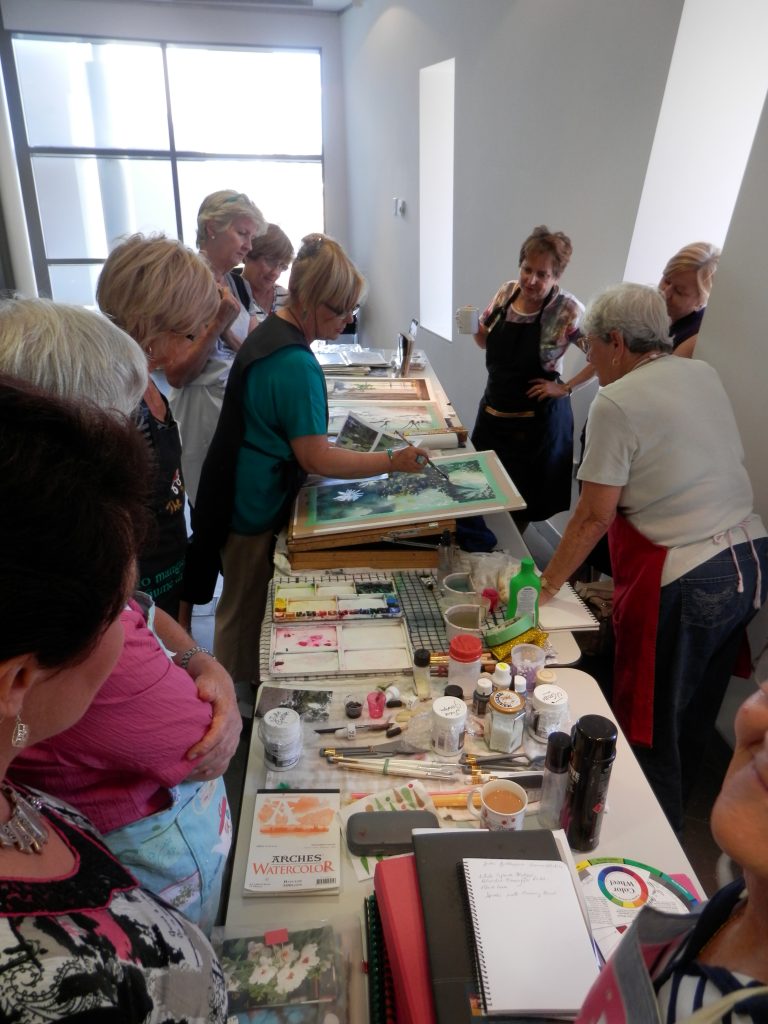 Julie is a professional watercolour artist who makes time to share her knowledge for other artists. If you are unable to attend Julie's classes in person you will now have a solution. Her online courses will take you on an in-depth, easy to understand journey. They will explain and show you the steps to produce and create the most sought-after topics that students have been seeking over her decades of teaching.
You won't have to move from your studio to paint along with these lessons. They can be done when and where you have access to the internet. Play, replay, pause, fast forward  - You have flexibility to use this content as you need it.
You will have full private access to this first module for one year. This will give you ample time to master these methods and techniques. You may decide to complete further modules after this one.
To celebrate this Watercolour Painting Launch Julie is offering a starting discounted price of AU $145  not $160
The courses that Julie is sharing are a result of many years of observation, study and painting the beauty of the nature around us.
The lessons will explore the variations of grasses and the part that shadows and textures play as we paint. Each variation will start with individual studies and finally you will use these studies in larger paintings .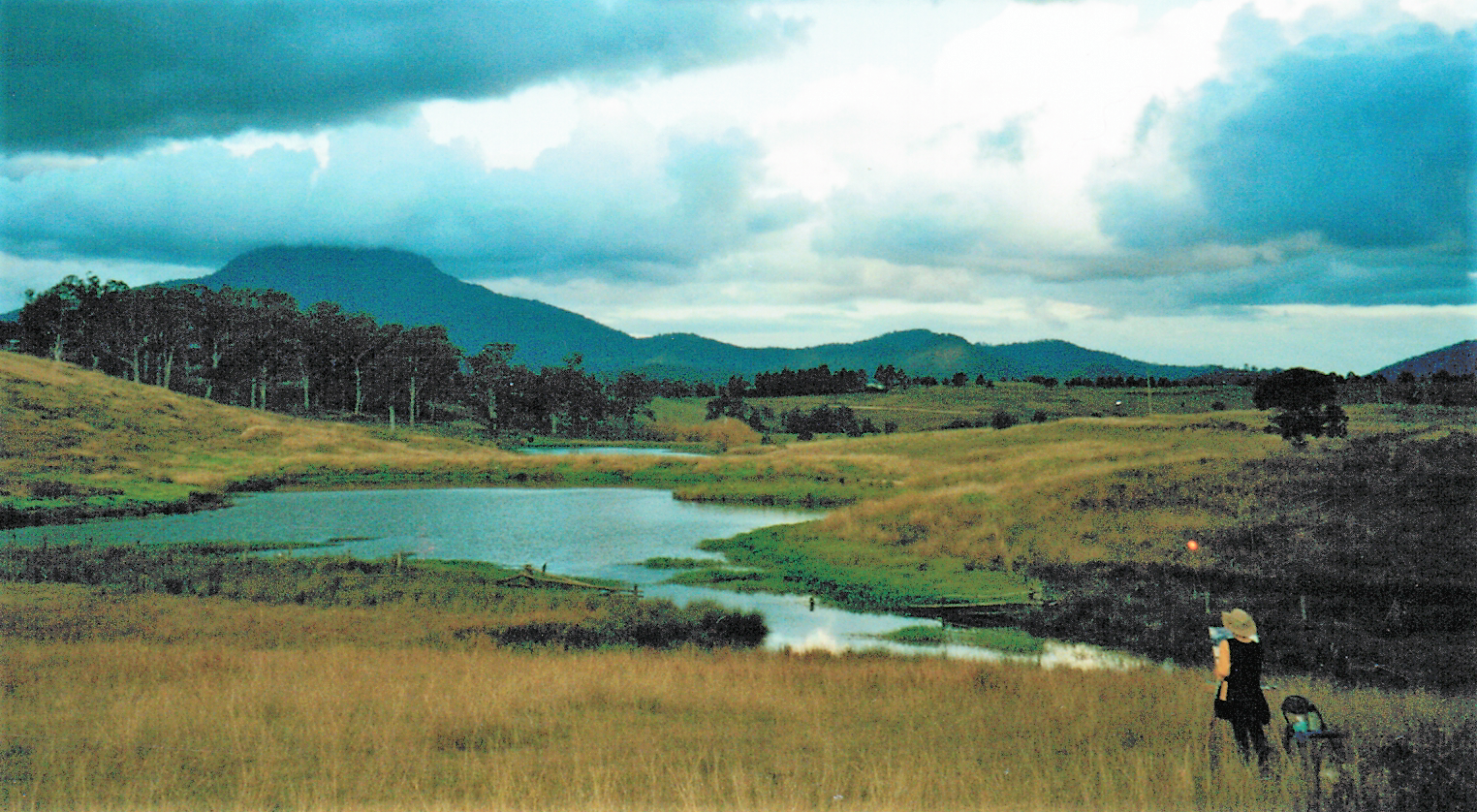 Course 1
Will have 3 separate Modules
Grasses, Shadows and Textures in Watercolour
If you are wanting to learn how to tackle Grasses in the landscape, such as meadows, reeds, tropical, swamp and pampas, plus how to apply shadows and textures, Julie will show you. The full 'grass' course has three modules building an in-depth appreciation of this important landscape topic. Each Module has three in-depth videos building from individual studies to all inclusive paintings.
Module 1
Video 1: Shadow Play on Long Grasses
Video 2: Close up Textures and Shadows
Video 3: Incorporating videos 1 & 2 into the two larger landscapes.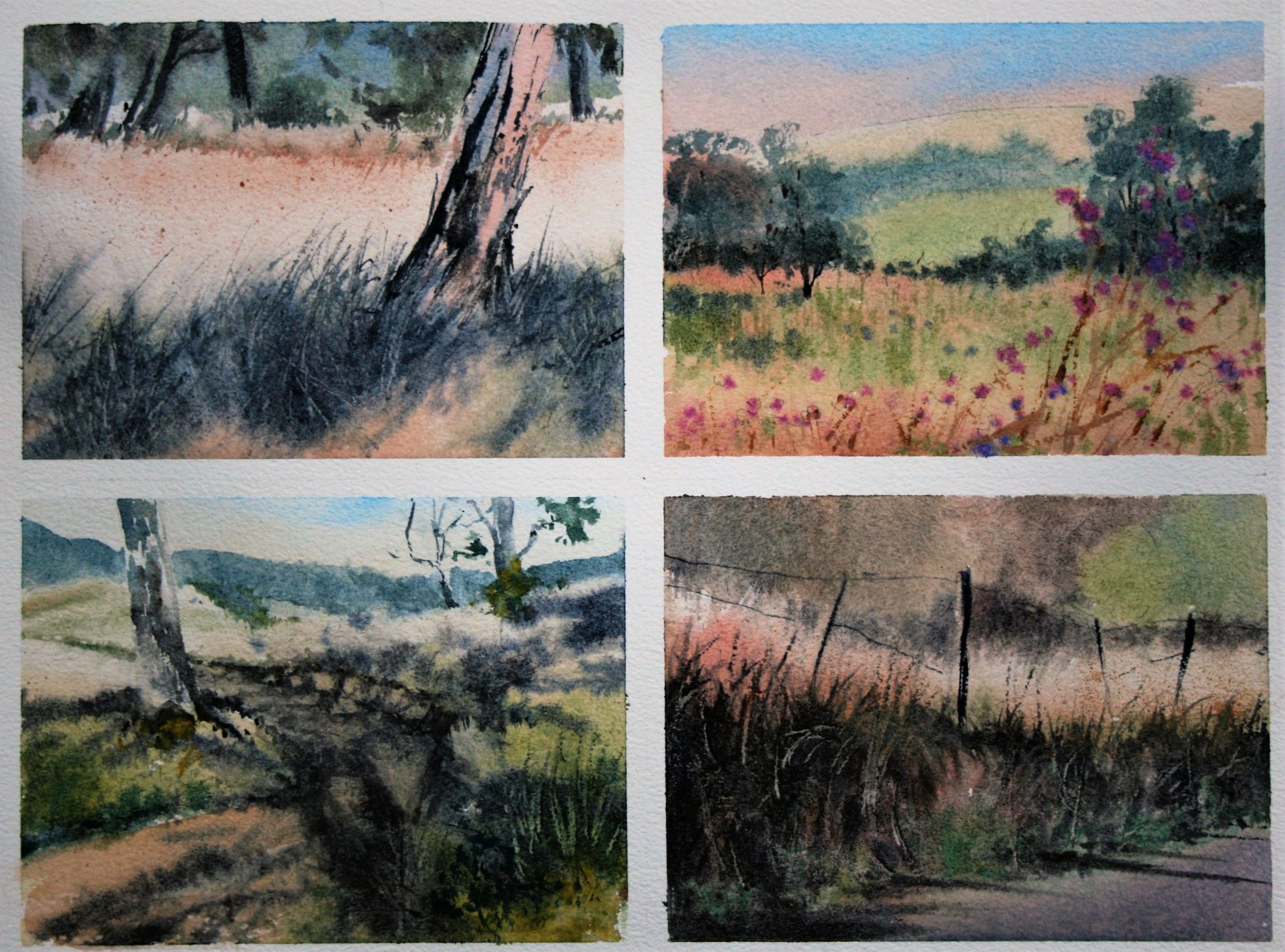 Hi I'm Julie
In this 1st Module on Grasses, Shadows and Textures in Watercolour :-
I will go through your set-up, composition, materials and suggested paint required for this set of lessons.

I will not only show you the colours I use but also the quantity and the building of the density in the colour mixes.
You will have 4 images to download.
There are many things to observe along the way.
We will paint four different Sample/Grass Studies
We will do close-up work with Texture and Shadows.
The second phase of the module moves to the larger landscapes.
I will work the first of the larger paintings with you, which will put into practice, what you have learned from your smaller studies.
Then we will complete a second larger landscapes.
These will incorporate all the methods and techniques you have learned in your previous studies.
I am sure you will start to see the improvement in your skills and will look forward to the next Module in the Course.
Please note There is no Zoom component nor critique session, as these private You Tube videos are fully self-explanatory. 
You will have full private access to this course for a year which will give you plenty of time to master these methods.